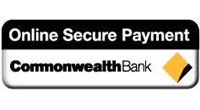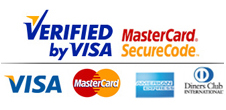 Welcome to Toowoomba Airport Transfers
Travelling to airports is a very tough job especially if you are living in the suburban areas. Airports are usually placed well outside the city premises and that creates commuting issues. You do not get regular cabs and even if you do at time they charge you a lot for taking you to the airport. If you are a frequent traveler then it can be a very big issue for you. This is where we step with a list of our huge services to help you out on your travel each and every time. If you are living in the suburban region of Toowoomba then we have special Toowoomba airport transfers for you and your family. Our, that is Black Bow Chauffeurs Toowoomba transfers package can be of a huge help to you as we have all the routes planned out along with transparent rates of transfer. Our rides are there to offer to comfort and luxury at the same time and that too for a very cheap price. Our services are at your disposal within minutes of your ride booking with us. We also charge you the exact amount that is listed in our website and nothing extra. Even if you have a delayed flight you can rely on us for waiting for you and we do that for absolute zero convenience charge.
There are many reasons why you should put in your faith in us. We are here to offer you luxurious rides from Toowoomba to Brisbane in our modified chic vehicles. We have a huge list of vehicles like the Toyota Hi Ace, the Mercedes Valante, SSangyong Stavic, Kia Carnival, Hyundai imax and many more. All these cars have a luxurious outlook and they are come along with other benefits to. We do not charge you anything extra if you are travelling with your baggage. We often offer limousine services for your business travels to the airport which helps in keeping up with the standard. We work towards the motto of making your rides better with us and our services tally with this concept too. Taking care of the needs of our customers is o job and we are very good at it.
To help us keep this attitude updated we also have skilled and able chauffeurs who make it their priority to take to your destination by making your ride as comfortable as possible. They are at your service from the moment you step into our vehicle. They have a very good idea about the roads of the suburbs and the cars are fixated with Google map navigation systems which also helps them in chalking out a shorter path for you. Our chauffeurs are trained to match up with your business standards. They are always dressed in black business suits.
Along with our talented chauffeurs we have a 24X7 working customer support which is responsible for solving all your queries at one go. Our customer support team is always ready to help you out with the problems you face while commuting with us. Our team is also very popular in giving abrupt response every time you try to contact them. You are never received on the other end by a robotic voice instead you get to talk to a real person who is in charge just for solving your problems. Our team is there to support you with even booking a ride whenever you face a difficulty.
To top this we have a very easy online booking system which is used for booking rides. All you need to do is fill up a simple form with all your initial details and our Toowoomba transport will be at your disposal within minutes. Our website also keeps a check on your data and uses it for future purposes. You also get to pay for the services via online means. We accept credit and debit card payment methods. If you are a member of the PayPal payment system, it can also help you to credit our account. We ensure technical hassle free service which is usually completed within seconds of you punching in your details.
Travelling in and out of the Toowoomba suburb can create many issues especially if you have to travel on a daily basis. This is why we are here to offer to daily convenience to and from the airport. Our services are not going to be a disappointment for you as we will be taking good care of your needs.
Apart from all these there are many other reasons which will help you decide on the fact of choosing us. If you are really looking for a reliable and luxurious cab service with reasonable cost. Our diversity of services is going to keep you occupied and will help you in making your decision. With our services you only pay for your travelling time with us and not for the time you are stuck in the traffic. We do not charge extra for being stuck in traffic or for waiting up when your flight arrives late. Our services are on an operating mode for 365 days, be it a festival or a national holiday we would be there at your doorstep whenever you are in need. Our special packages are formulated accordingly to help you out in choosing your exact commuting needs. We also do not support hidden charges and you pay exactly the amount you vouched for. We also have legal documents to support our services and it is very well under the care of Australian government, so there is absolutely no hoax business possibility. We have documents of full public liability insurance along with commercial insurance and we are also tax paying members of GST. Our genuine facilities will be a great help to you if you are looking for a decent cab service without much of a hassle and payment issue. We are here to help you out with whatever you need and whenever you need it without wasting your valuable time.